Map Acrobático expresses my idea of an ideal nation, one in which we all form a human tapestry without judging each other by appearance, language, or place of birth. This three-dimensional piece explores the relationship between territory, body, and mobility.
Map Acrobático is an installation of 400 Plexiglas acrobat figures joined together by a fishing line and suspended mid-air to form a North, Central, and South America map. Thirty-five acrobat shapes represent a different country, repeated on three different scales, and painted in multiple colors.
The figures embody immigrants as "acrobatic dancers" who use their bodies as instruments of mobility, strength, and direction and whose "dances" are driven by their desires for progress and hope. Suspended and connected by strings, these acrobats ascend and descend, flow from side to side, mirroring the geographical dimensions of our shared land. Their journeys create silent choreographies, while their departures and arrivals build invisible bridges. Individually, each piece is vulnerable to fractures, but collectively they form a colorful, robust, flexible fabric.
These acrobats also evoke the maneuvers and contortions needed to overcome the physical and emotional obstructions people encounter in pursuit of happiness. Beyond an immigration system, Map Acrobático refers to a human organism where everyone living in any part of the American continent has a right to be called "American."
Map Acrobático, 2019
Plexiglass and mixed media
13 x 8 x 8 feet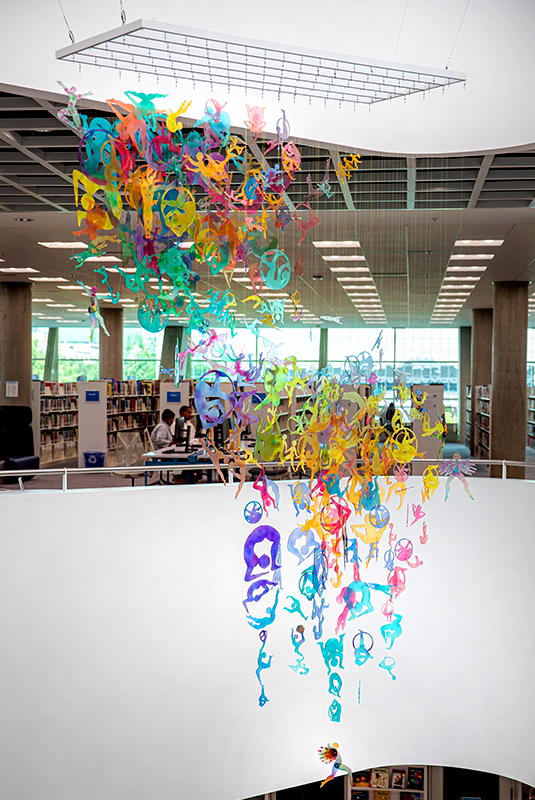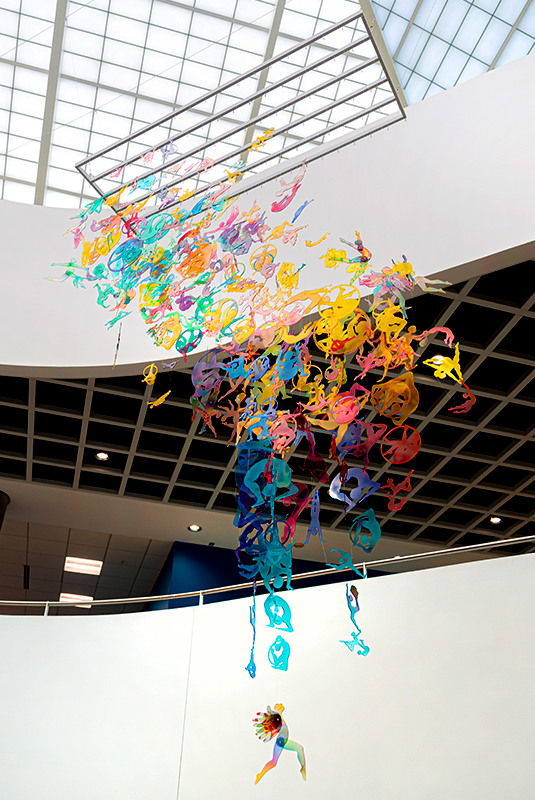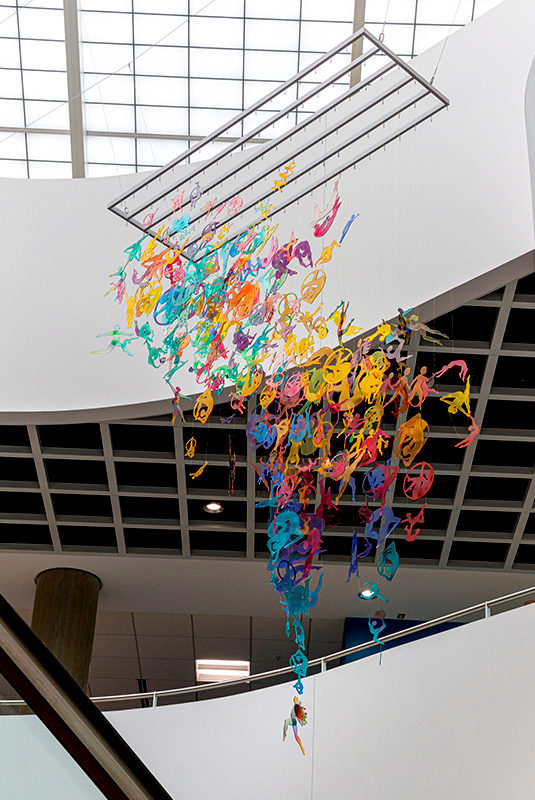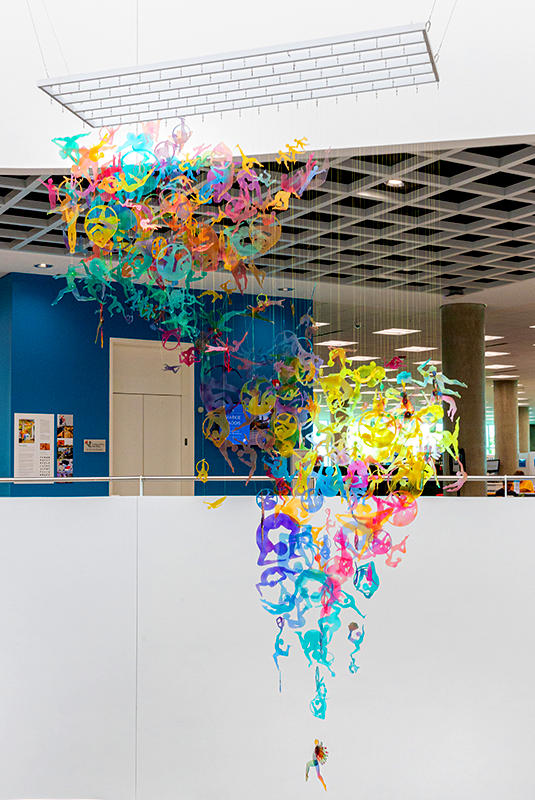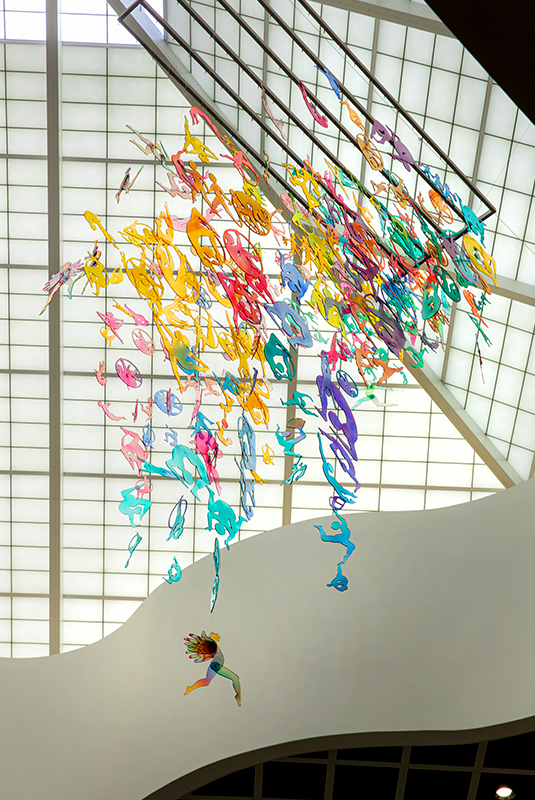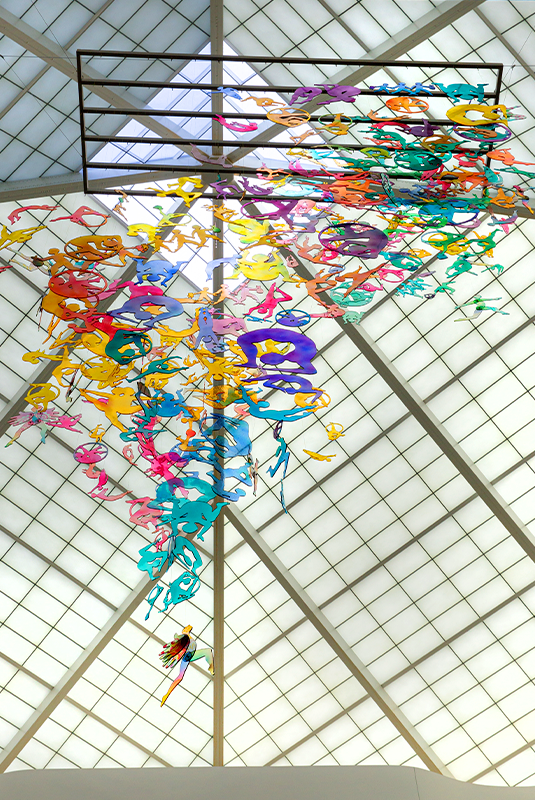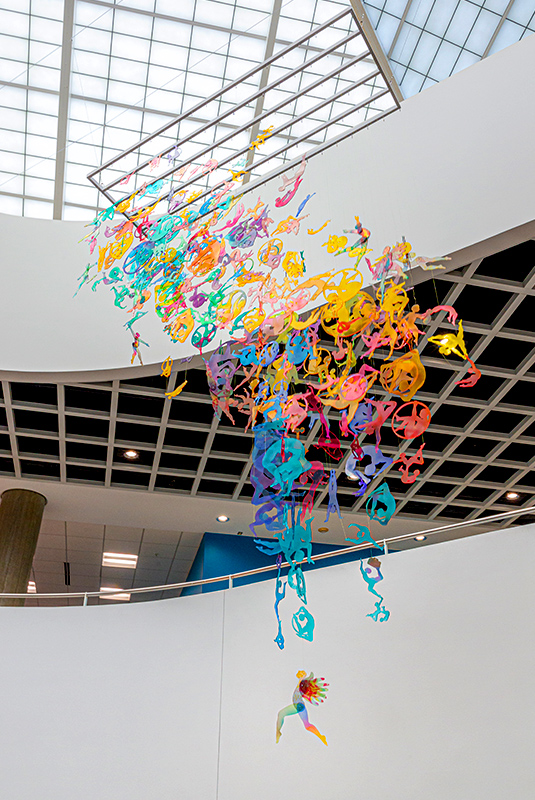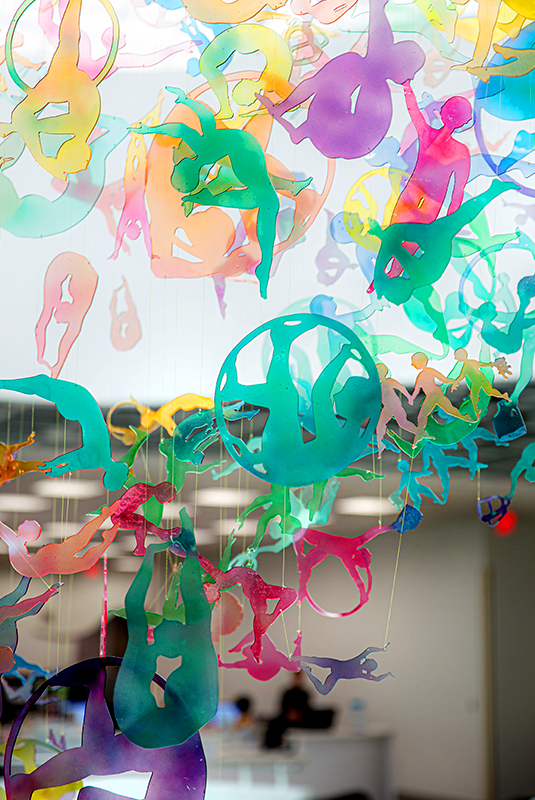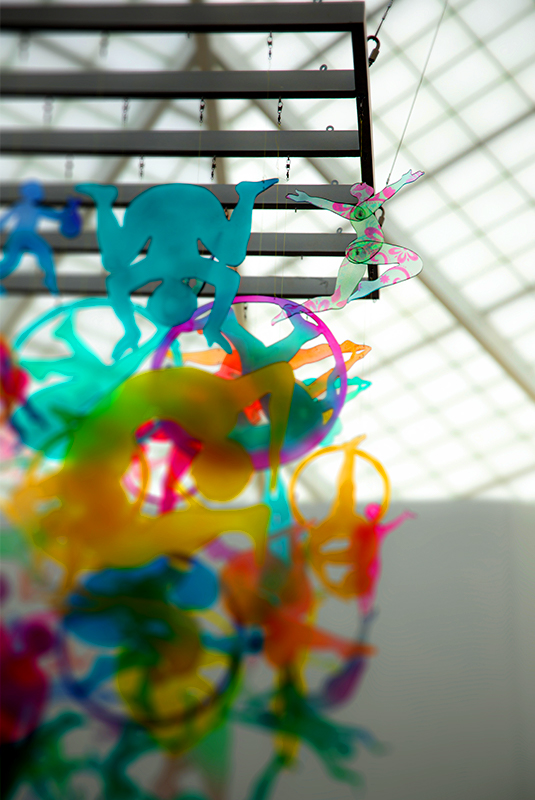 Installation: Richland Library Main, Columbia, South Carolina, USA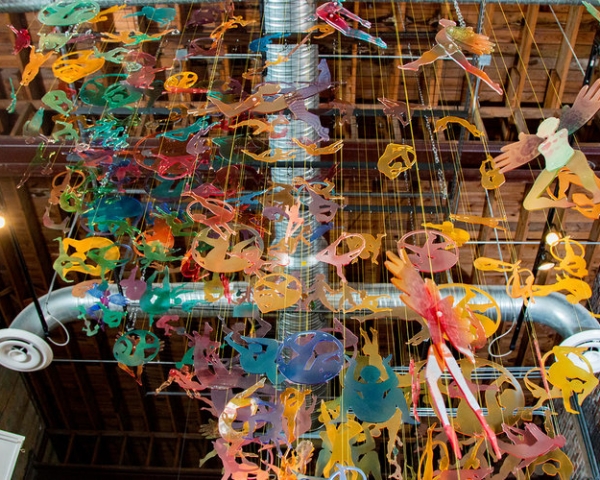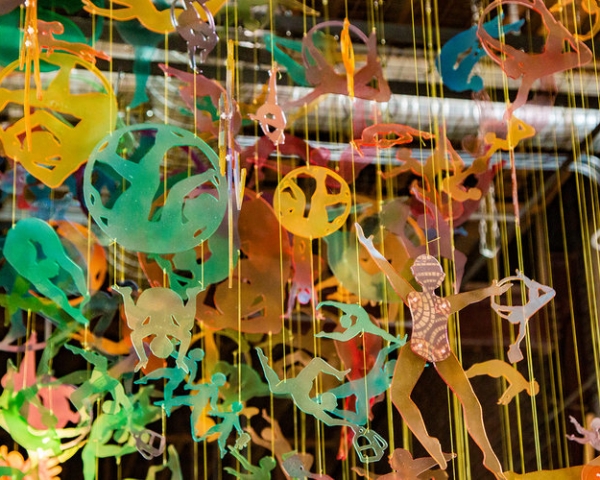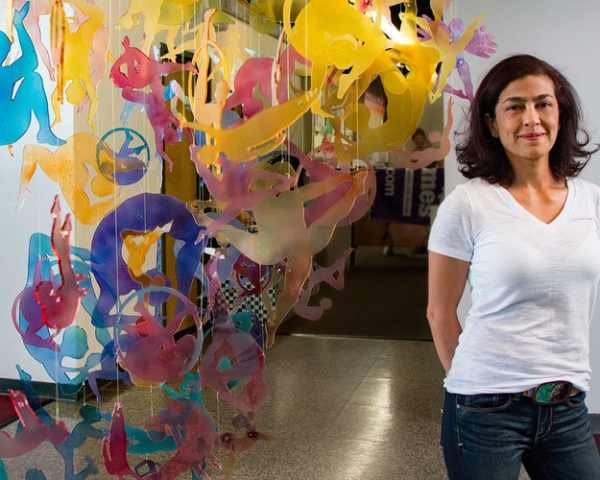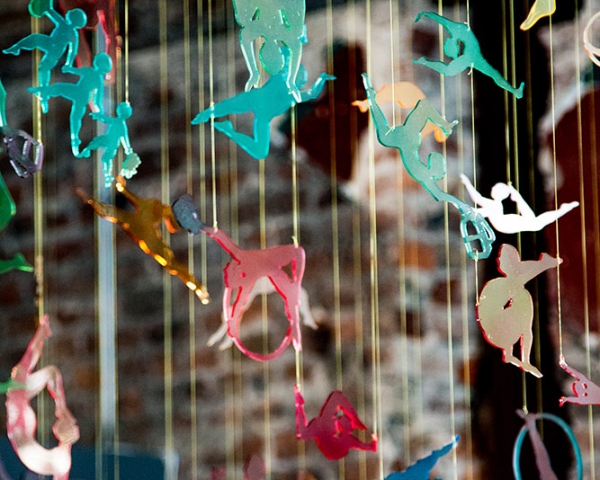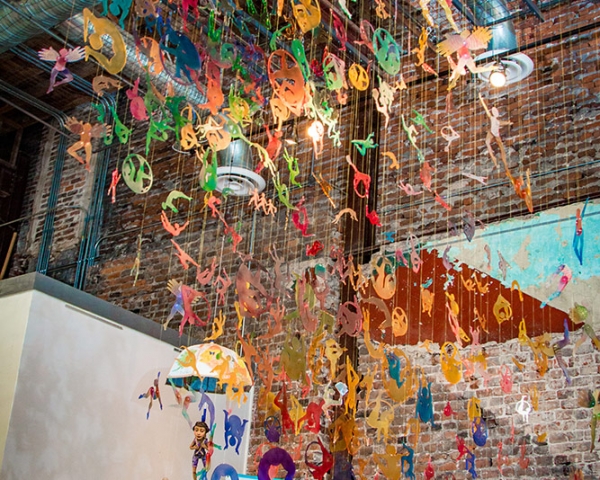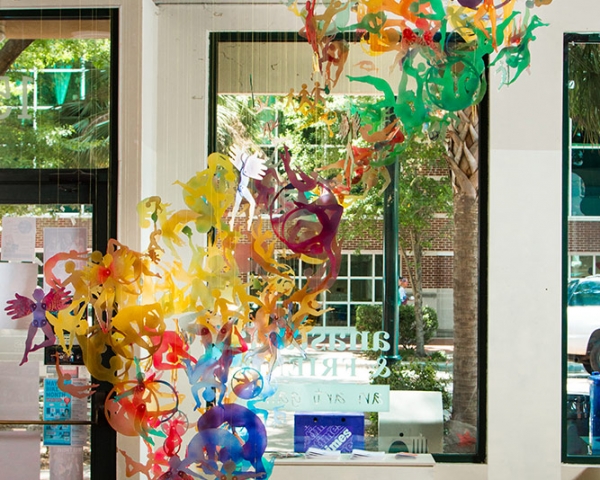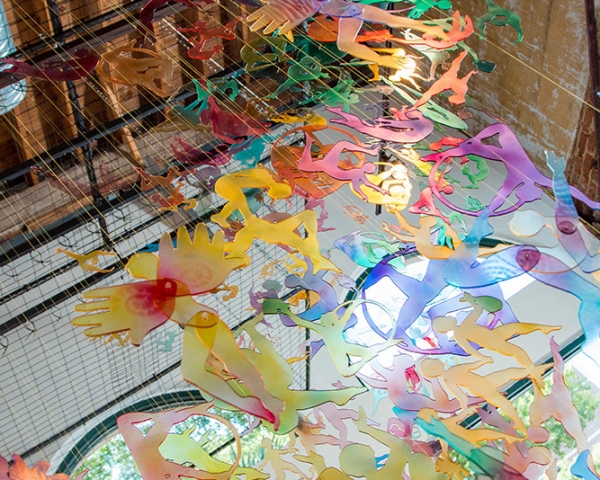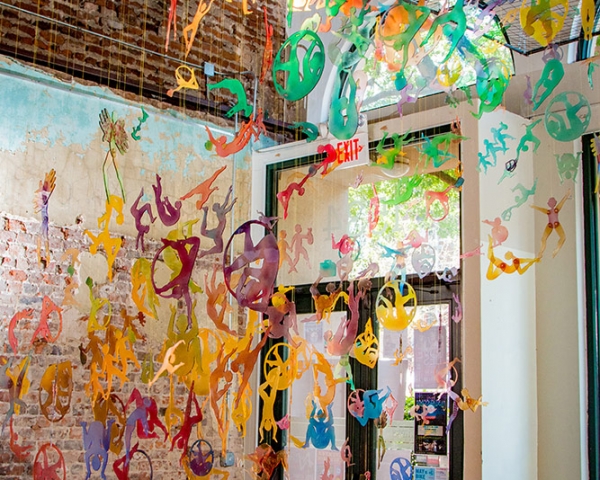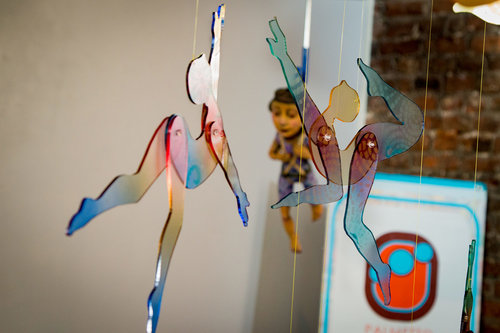 Installation: Free Times Magazine, Columbia, South Carolina, USA.