To find my available sculptures, click on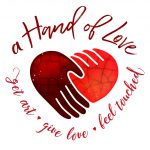 HAND OF LOVE (CERAMIC SHAKER)











This hand-made ceramic shaker is full of seeds.
Seeds are containers of life, transformation, opportunity, and they also represent the beginning of something new.
Like seeds, every being is also a holder of life and a chance to plant love. Love heals, nurtures, restores, and promotes growth. So, every time you hear the sound of this shaker, think that there is somebody loving you or waiting to be loved"

Each hand is unique, because each is individually finished and glazed. Items shown are typical, but colors and finishes may vary. Each hand measures approximately 4 x 3 x 2 inches and is packed in crinkle paper and individually boxed (please specify white or black box.)
Follow us at our exclusive Facebook Page
$65.00Select options
Are you looking for something more?