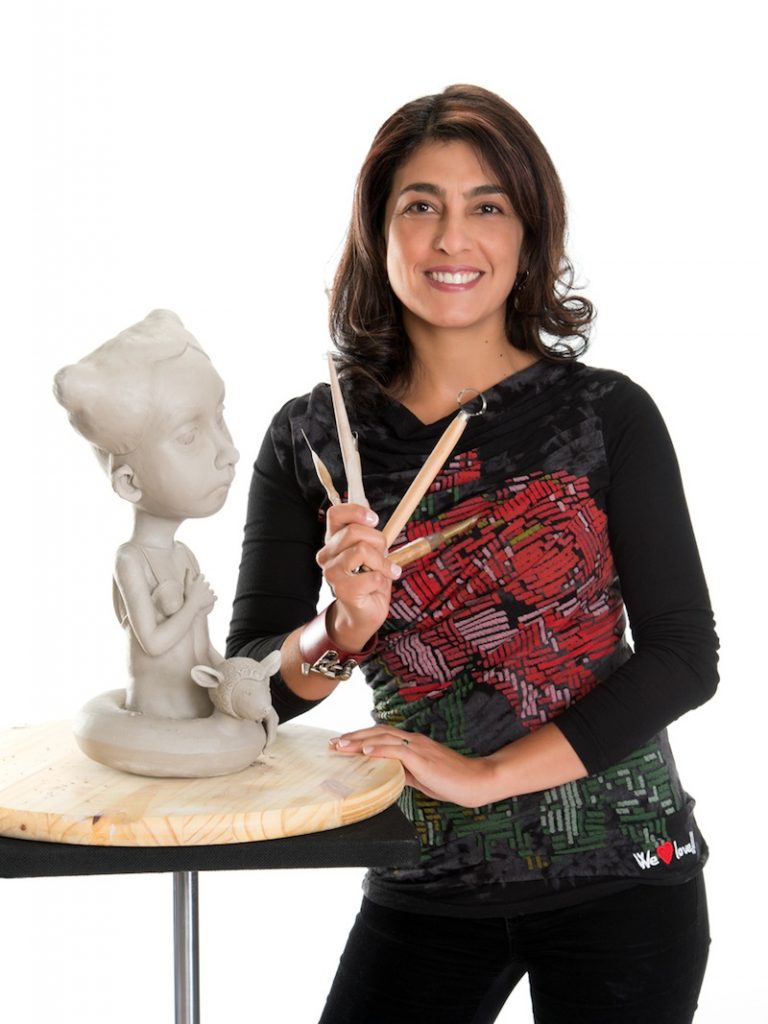 Diana is a full time artist and cultural agent. She was born and raised in Bogotá, Colombia. Her fondness for ceramic sculpture goes back to her childhood, when the pre-Columbian figures and colonial architecture were her focus of interest. In 1999 she received a BFA in Ceramics and Printmaking at Universidad Nacional de Colombia in Bogotá, Colombia; and in 2010 she obtained a MFA in Ceramics and Sculpture at University of South Carolina, Columbia, USA. She also studied at the University of Anchorage, Alaska, and at the Tainan National University of the Arts in Taiwan as exchange student. She currently lives, works, and teaches in Greenville, South Carolina, USA. Besides offering, "Play with Clay" classes at her own studio and workshops at diverse art centers; Diana is an art coach for Hispano-Latino Artists. She serves as member of the board of directors of Palmetto Luna Arts, a non-profit that promotes Hispano artists and Latin Culture in South Carolina, USA.
Diana's work has been shown and awarded numerous occasions such as, First Place Award in Thirty-Sixth Annual Artists Exhibition at Pickens County Museum, Pickens, SC in 2015; Best in Show at Workhouse Clay National 2014 in Lorton, VA; 2nd Price in Flat Out Under Pressure 2014 at Metropolitan Arts Council, Greenville, SC; Artisphere's Emerging Artist Award 2013, Greenville, SC; Outstanding Thesis Award Winner at University of South Carolina in 2010, Columbia, SC; Best in Show in 52nd Annual Department of Art Student Show at University of South Carolina in 2008, Columbia, SC.
"The Dream Life of Broken Toys" and "The Toy Republic" were sculpture installation exhibited as part of a three-month residency a at 701 Center for Contemporary Art, Columbia, (S.C.) sponsored by the City of Columbia, the South Carolina Arts Commission and the National Endowment for the Arts in 2011. "Bread and Circus", her most recent body of work, is now being exhibited in various venues in the South East of the country.
Diana's figurative sculpture is known for its whimsical and thought-provoking dolls, puppets, and toys. With this repertoire of popular child icons, she creates dramatic-poetic narratives, coated with a layer of humor, about social and political issues. Her toy-like sculptures become a social satire and political criticism suggested for adult audiences, while remaining, at first glance, a naive and innocent theater for the naive viewer.